Layout : Divide the page into pieces , Press left middle right 、 Top, middle and bottom .
The layout is usually divided into :
Fixed width layout , The general width is 960/1000/1024px
Not fixed width layout , The layout is mainly based on the principle of document flow ( It's generally used in mobile phones ).
Responsive layout : stay PC Top fixed width , There is no fixed width on the phone , It's a hybrid layout .
From big to small : Set the big picture first , Then refine the small layout of each part .
From small to large : Finish the little layout first , And then combine them into a big layout .
CSS Three patterns of layout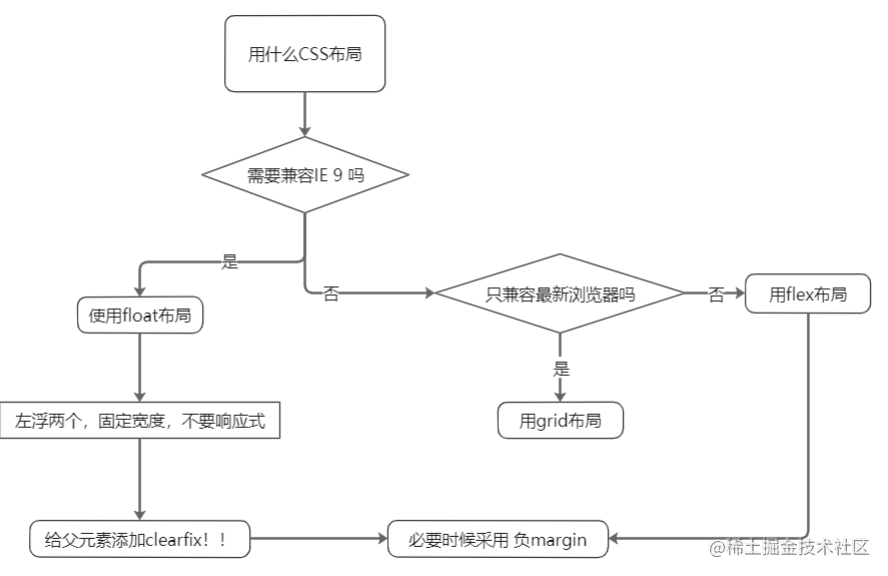 1. float Layout
step
Add... To the child element float: left and width
Add... To the parent element .clearfix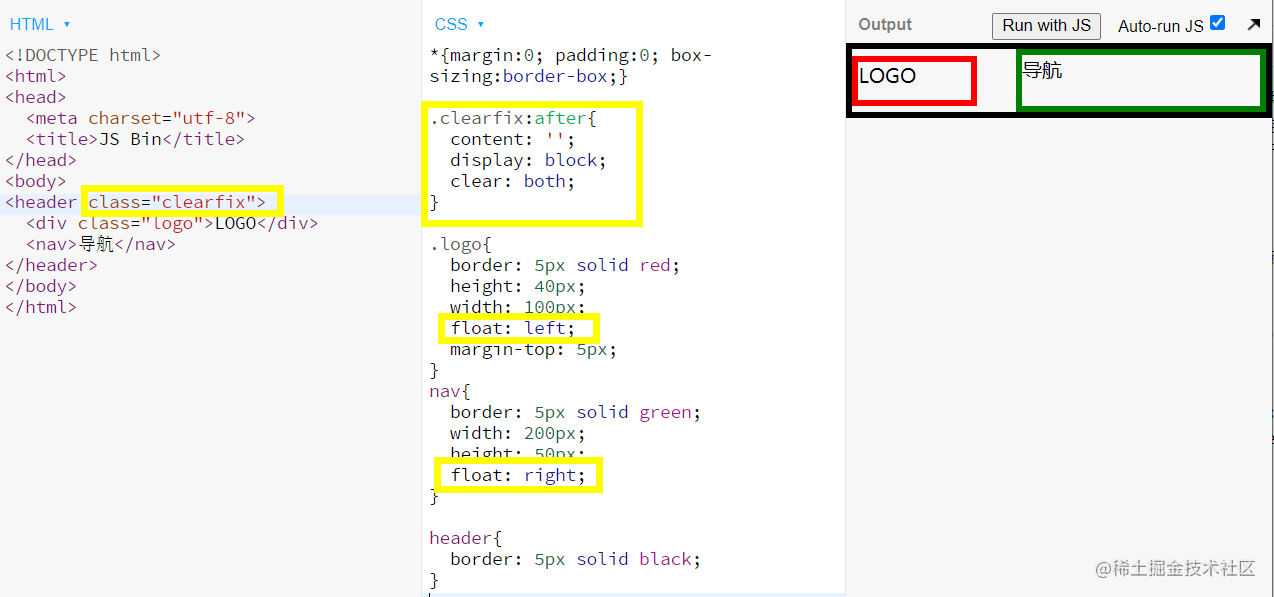 Some experience :
Experienced people will leave some space or leave the last one blank width
There's no need to be responsive , Because there's no IE, And this layout is dedicated to IE To prepare the .
IE 6/7 There are double margin bug, There are two solutions : One is for IE 6/7 hold margin halve ; Second, add one display: inline-block.
In the use of border When debugging , sometimes border It interferes with the width , It can be changed to outline( Does not occupy a space ).
float When making an average layout , It's going to be negative margin.
float The programmer needs to calculate the width himself , inflexible .
2. flex Layout
course :css-tricks.com/snippets/cs…
flex Of container and items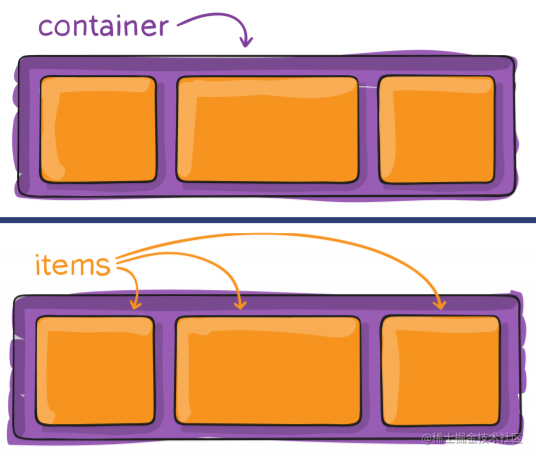 flex container The style of :
Let an element become flex Containers

change items Direction of flow ( Spindle )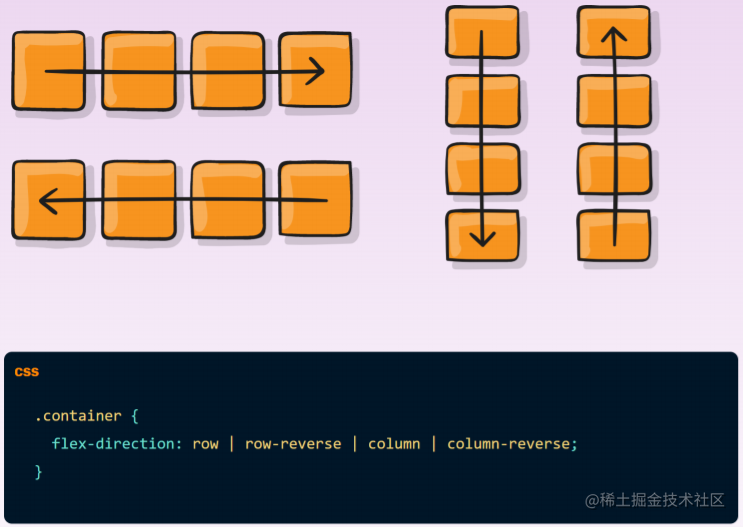 Change the line
Spindle alignment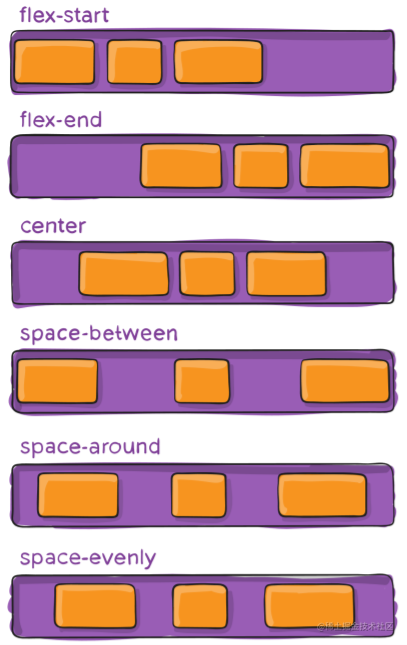 Secondary axis alignment

Multi line content ( Rarely use )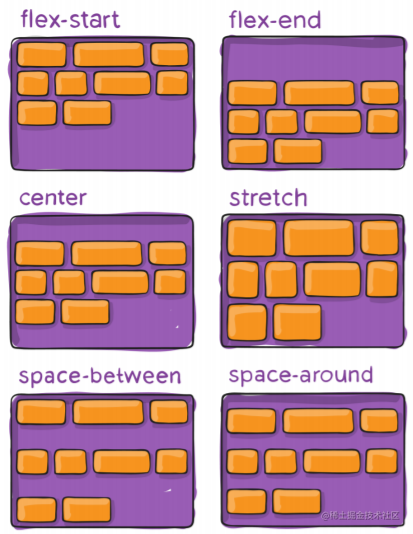 order: control item The order that appears in the container .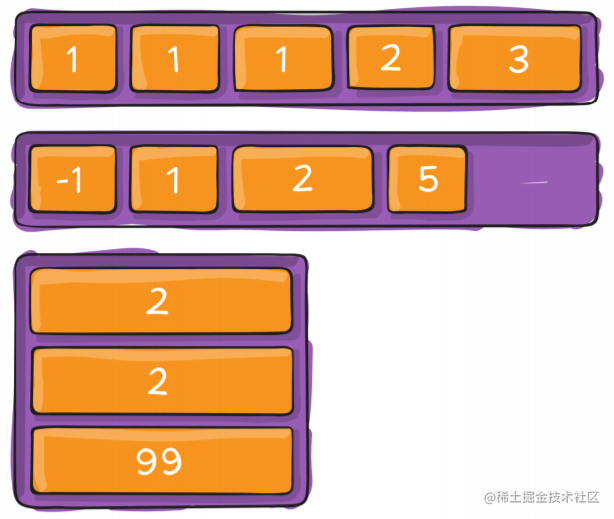 flex-grow: This is defined. item The ability to grow when necessary . It's accepted as a unitless value of proportion . It determines item The amount of space available inside the telescopic container .

flex-shrink: This is defined. item The ability to contract when necessary .
flex-basis: Control base width .
align-self: This allows for a single item Override the default alignment ( Or by the align-items Specified alignment ).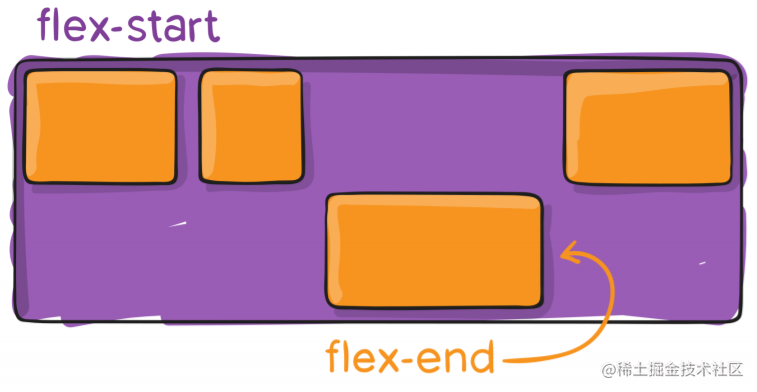 Can pass flex Frog game to practice flex Usage of :flexboxfroggy.com/#zh-cn
course :css-tricks.com/snippets/cs…
Two dimensional layout with Grid.
You can practice it with a little game grid Usage of :Grid Garden cssgridgarden.com/#zh-cn